INTERACTIVE LAKE MAP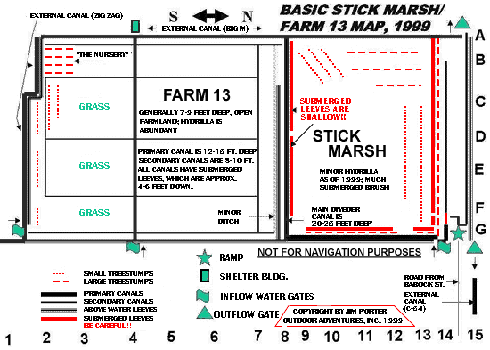 CLICK ON AN AREA OF THE MAP FOR DETAILED INFORMATION
MORE PHOTOS have been added to several areas on 4-20-2001.
Information updated on 3-17-2001.
Recommended sites by The Fishin' Tipster
A common question that we get: "Is there somewhere close to get bait and tackle?" This is where we get our bait.


Pete and Tina Heinz / 9 South Mulberry St. / Fellsmere, FL 32948 / 772-571-9855






Get your site listed here
Let us help you drive more targeted traffic to your site.
Rank our Site
ęCopyright 2001-07 All rights reserved by Jim Porter, any reproduction, quotation or other use of this site or its elements is prohibited without the express written permission of Jim Porter
FROGG TOGGS RAIN GEAR
THE BEST PRICES AVAILABLE!!